World Teachers' Day - Superintendent's Blog
Posted on Oct 5, 2020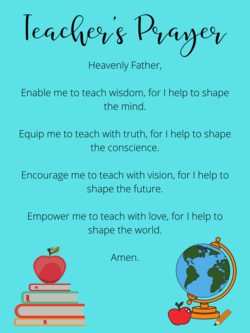 Today is World Teachers' Day!
I would like to take this opportunity to express my gratitude and appreciation for all of our teachers and the work they do!  You are the spark, the inspiration, the guide and the candle to your student's lives.  I stand in awe of the work you do and all that you have accomplished, particularly in our current context!  You are entrusted with the formation of your students both spiritually and academically, and the significance of this cannot be overstated.  I am honoured to work with you!
I also would like to thank all of our MHCBE staff for everything you have done and continue to do on a daily basis.
On behalf of our students and parents, thank you all for making a difference!