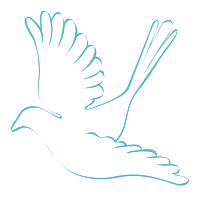 The Medicine Hat Catholic Schools' Education Foundation was established in 1996 by a group of individuals with a desire to find ways to support the Catholic School Division. The directors, all volunteers and leaders in our Catholic community, are committed to Catholic education.
The purpose of the Education Foundation is to enhance and fund Catholic Christian leadership initiatives and to support unfunded educational activities through awarding grants and scholarships. Yearly fundraising events are held to generate funds to invest in 'Changing Lives' now and for generations to come.
Purpose of the Foundation
The purpose of the Education Foundation is to enhance and fund Catholic Christian leadership initiatives as well as opportunities to enhance educational activities within the schools of the Medicine Hat Catholic Board of Education.
Our Guiding Principles
When we initiate projects, our efforts must always:
Align with the values and principles of our Catholic faith.
Align with the plans and goals of the school system.
Respond to our defined strategic focus.
Not replace core (basic education) funding as it is defined by the school board. Raise our visibility and profile in the community.
Communicate with the entire school system (board, administration, staff, students and the larger community).
Our Mission Statement is accomplished by:
Raising the awareness of the foundation in the broad community.
Working with the school division, and other patrons, to plan for and fund specific initiatives.
Developing endowment funds to provide long term funding for our purpose.
Providing a vehicle for persons/organizations to support Catholic education in the Medicine Hat Catholic Division through flow-through funds.
Our Strategic Focus
We will focus our efforts on:
Developing a relationship with the school board and schools so we can align our efforts to support them.
Developing a strategic focus that will serve to raise our profile, attract funds and serve the enhancement of the Catholic Christian learning community.
Communicating the purpose of the foundation and the service we can provide.
Fund development as opposed to fundraising.
Finding resources for the operation of foundation.