Easter Message - Superintendent's Blog
Posted on Apr 19, 2022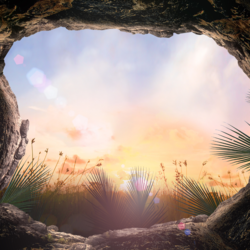 Jesus told her "I am the resurrection and the life; whoever believes in me, even if he dies, will live…" John 11:25
As Easter People, we enter into this season with joy and anticipation in the celebration of the resurrection of our savior.  The true meaning of Easter is found in the resurrection and brings us our hope and salvation. Lent calls on us to reflect and to focus on who we would like to become. We also focus on our relationship with God and on service to others. 
Our students, staff and parents have demonstrated hope, faith and charity not only through the lenten season, but also through the entirety of the school year. I am humbled and proud to be part of such an amazing jurisdiction, one that lives its faith on a daily basis. It is this commitment to our faith and to Catholic Education that makes all the difference and is what sets us apart!
I wish each one of you God's blessing during this Easter season and may His love fill your hearts, and the hearts of your family and homes.
He is Risen!
Dr. Dwayne Zarichny