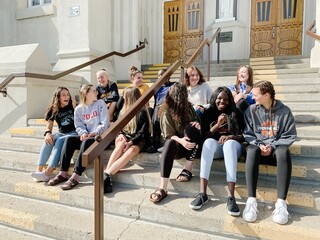 All are Welcome to Catholic Education!
Catholic schools in Alberta are publicly funded and welcome students of all faiths who desire an education surrounded by Gospel values. 
Catholic Education promotes the spiritual, academic, physical and social development of students. Teaching the foundations of Catholic beliefs, we develop a strong spirit for service, social justice and citizenship by calling our students to transform the world.
To find the Catholic school in your neighbourhood, see our Transportation page.