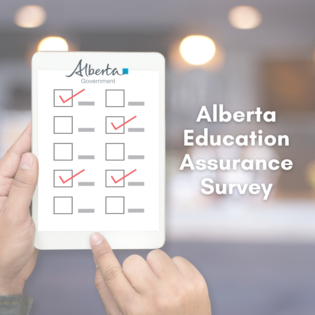 We want your feedback
Posted on
We all want to know that our children and students are receiving a quality education in a great school. You can help by participating in an important survey.
The 2020-21 school year is the first year of the Alberta Education Assurance (AEA) survey, which replaces the former Accountability Pillar (AP) survey.
The AEA annually surveys students in Grade 4, 7 and 10 plus all students in schools with fewer than 120 students. This year's survey began March 25 and ends April 28, 2021. NOTE: Deadline is extended from April 23.
By now, families should have received survey packages including an access code, more survey information and the link. If you did not or if you wish to fill out the survey via a paper copy, contact your school's principal.
It is important that families take the time to fill out these surveys so that we can all do the best job we can for our children.
Alberta Education contact information
System Assurance Branch, Alberta Education
Email: EDC.SystemAssurance@gov.ab.ca
Phone: 780-643-9193 (toll-free access within Alberta by dialing 310-0000 first)
Online Survey