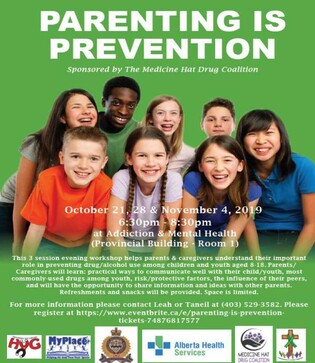 Parenting is Prevention
Posted on
Join the Medicine Hat Police Service, Community Coming Together (CCT) and other local partners at the FREE Parenting is Prevention Workshop.
This three-session workshop will help parents and caregivers understand their role in preventing substance abuse in their children.
Dates & Times: October 21, 28 & November 4 from 6:30 - 8:30pm
Space is limited- Register here!