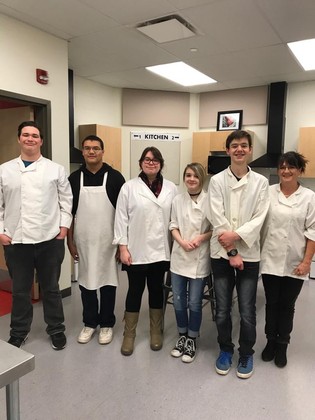 Leadership & Trustee PD: Marks of a Great Catholic Leader
Posted on
MHCBE's Trustees and division leadership team participated in a professional development session today on the five marks on an excellent Catholic leader. 
The session was facilitated by Bonnie Annicchiarico from Christ the Redeemer Schools. 
The Monsignor McCoy High School Servery provided a delicious lunch, showcasing the great job McCoy's Foods Department is doing. 
5 Marks of an excellent Catholic leader
1. Embrace the dignity of all
2. Advocate for Catholic education
3. Foster faith permeation
4. Called to be a witness of hope and proclaiming the Gospel
5. Recognize God in each other