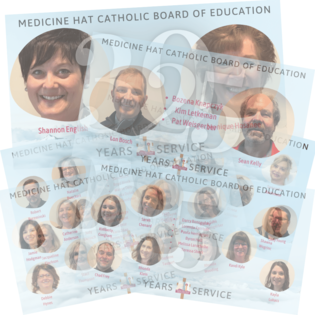 Employee Recognition
Posted on
On March 19, 2021 we held our employee recognition ceremony to honour those who reached a service year milestone in 2020. A total of 59 staff members with between five and 30 years of service were included.
Thank you all for your service to MHCBE.
Years of service recognition 2021
Due to COVID-19 protocols we were unable to take group photos with long-service employees without leaving their masks on this year. Instead, we got individual photos and created graphics to recognize our appreciation.