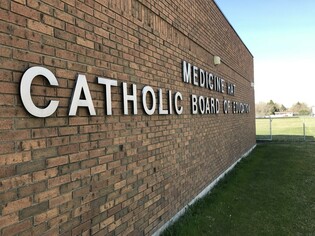 2019/2020 Budget Approved
Posted on
The Board of Trustees for the Medicine Hat Catholic Board of Education approved the 2019-2020 Budget at the June 25th Board Meeting.
Highlights
MHCBE is expecting an additional 20 (FTE) full-time equivalent students for a 0.8% increase resulting in $140,000 in base grant funding.
The District has a surplus of $209,000 with Accumulated Reserves increase of $533,000. The Board commended senior administration in particular, financial services, in preparing the Budget within the constraints presented by the Alberta Government.
The Provincial Budget will be announced in the fall of 2019.
2019/2020 Budget Highlights- Printable PDF
Full 2019/2020 Budget Document- Printable PDF